Ascent Careers – You Are The Key
Ascent offers employment opportunities both within the U.S. and in Canada.
At Ascent, everything we do comes down to a simple mantra: Elevating Mission Critical. These three words represent a philosophy we live by, with our actions guided by our core values. We are always looking for committed, collaborative talent to join our team and help provide an unmatched experience for customers. If you are up for the challenge, check out our open positions today!
Interested in working at Ascent? Learn more about our departments below and apply today!
Ascent is always looking for qualified candidates to support teams in engineering, construction, data center operations, IT site services and 24×7 Ascent Operations Center. Learn more about the teams.
Critical Site Operations
Ascent Site Operations Team members are knowledgeable in the maintenance of life safety, mechanical, plumbing, electrical equipment and building automation systems.
IT Site Services
Ascent IT Site Services Team members provide support services for client data center environments as Technicians, Lead Technicians, Infrastructure Design Engineers, Capacity Planners, and Technical Project Managers.
Engineering & Construction
Ascent Engineering & Construction Team members provide mission critical client support including engineering, design, project management, field construction oversight and technical services as needed.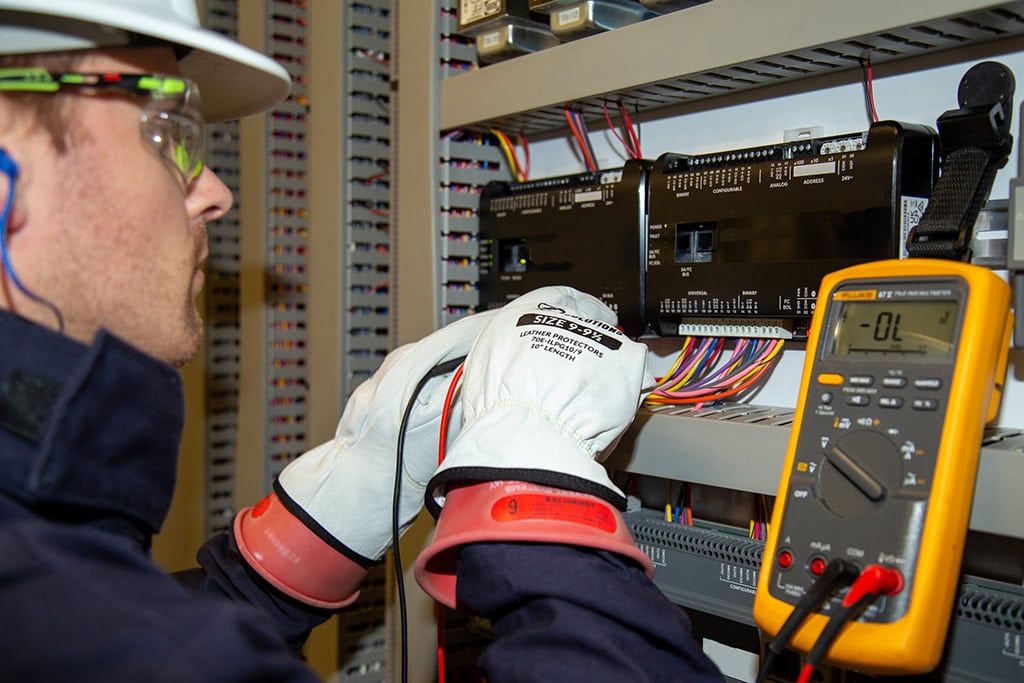 Controls & Automation
Ascent Controls & Automation Team members provide data center support including validating data compliance between equipment device data, network settings and communication protocols during commissioning.
Ascent Operations Center (AOC)
AOC Representatives provide call, ticketing and alarm monitoring support as well as dispatching and communications with clients, vendors and onsite technicians.
Service Operations
Ascent Service Operations Team members contract maintenance services per technical scopes of work and schedule, maintenance activities with third party providers, clients, and onsite technicians.
Corporate Office
Many teams support Ascent in its business operations including departments focused in software development, account management, finance, human resources, IT helpdesk, sales and marketing.
Veterans
Ascent is dedicated to hiring our U.S. Military Veterans from any branch and with any level of training. We thank you for your service! Your experience with processes, procedures, documentation and critical mindset is a great transition into the mission critical industry.
Benefits Provided for Our Team Members
Medical, Dental & Vision Coverage
Company Paid Short & Long Term Disability Plans
Company Paid Life Insurance
Voluntary Life Insurance for Employee, Spouse and Children
401(k) Retirement Plan with Company Match
Flexible Spending Account (FSA) Program
Paid Time Off (PTO) Program
Tuition Reimbursement Program
Employee Assistance Program (EAP)
Voluntary Accident and Critical Illness Program
Flexible Work Schedules
Health Saving Account (HSA) Program
Dependent Care – FSA Program
Paid / Floating Holidays
Continuing Education Program
Life at Ascent
Ascent encourages a fun-loving, hard-working environment that values every employee's contribution to our company success.
It takes knowledgeable leadership, a collaborative team environment and accessible management to deliver mission critical solutions for our customers. Because our business is always on, Ascent focuses as much on our employees as our customers. From team building and social events, to opportunities for continuing education, to a comprehensive benefits package, we are always striving to meet employee needs and provide an environment that fosters sharing ideas and developing solutions.
Training and Education
Continuing education and training opportunities are integral to career development and growth.
Ascent offers a tuition reimbursement program for team members wishing to pursue a technical certification, Bachelor's or Master's degree focused on growing their experience and advancing their career within Ascent. Continuing Education is available to all Ascent employees to stay current with the latest developments, skills and new technologies required for their fields or to maintain a license or certification.
Students & Graduates
Students and recent graduates interested in entering the data center industry are welcome to apply!
Ascent offers positions that contribute to the 24×7 operation of mission critical infrastructure and data center facilities including engineering, construction, 24×7 operations center, IT services and more. Follow Ascent to stay up-to-date on career fairs we are attending!
Connect with Us
To learn more about Ascent and our offerings, contact us today!